In the Jepssen vision of management and total sharing of resources (Digital Smart Share), WiFi Mesh modules play a fundamental role. At home, in the office, in schools, in hotels and in any commercial and industrial environment, the presence of WiFi devices is becoming greater as the number of users (family members, employees, students, etc.). It is essential a technology that ensures perfect reception on any WiFi device and for all users. The solution is the use of Jepssen WiFi Mesh modules.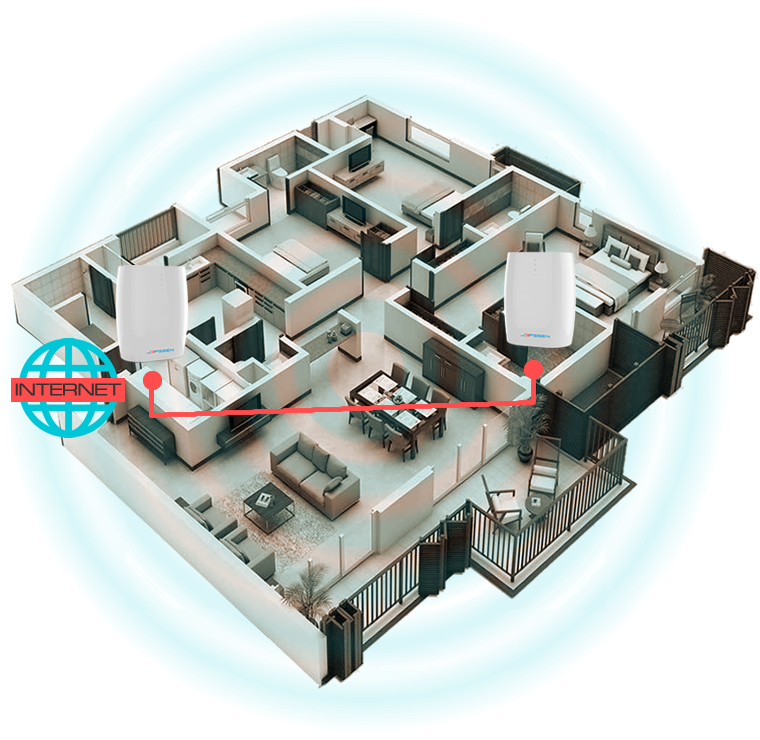 «Fast, reliable, total coverage»
Each WiFi Mesh module ensures omnidirectional coverage, without signal interruptions and without shaded areas, of approximately 200 mq for indoor use. Combining 2 modules you get a coverage of about 350 mq (ideal for a house or a home on 2 floors) and 600 mq with 3 modules (ideal for a house or a home on 3 floors). Up to 10 modules can be used to further extend the range of action. They incorporate a Dual Band 802.11ac WiFi transceiver (2.4Ghz 5Ghz) to ensure full compatibility with any device compatible with these standards. The transceiver is superfast and reaches up to 1600Mbps. Finally it will be possible to use computers, tablet PCs, smartphones, televisions, etc. and all Jepssen products, at the same time with excellent WiFi reception. Anyone who is using a mobile device (smartphone, tablet PC) with WiFi will be free to move between the various rooms or floors without having to fear a fall in the signal because the coverage will be automatically guaranteed by the Wifi Mesh module, from time to time, closer.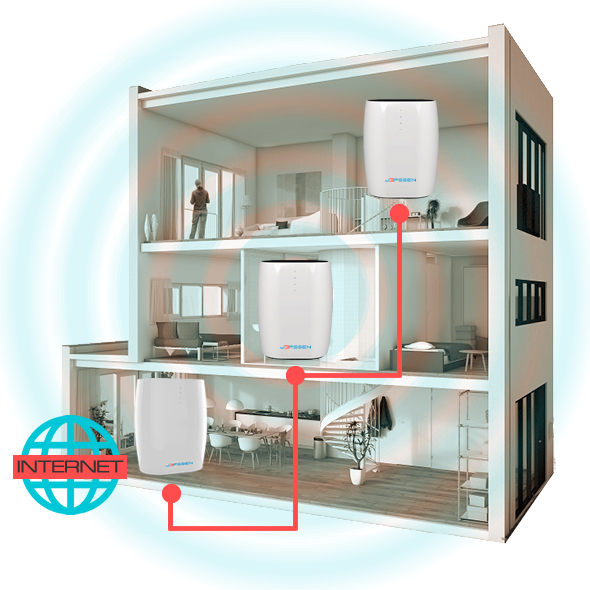 «See everything in Ultra HD 4K»
The very high performance in terms of speed and reliability guarantee a perfect view of ultra-high definition Ultra HD 4K images on any device that supports this standard (televisions, decoders, TV boxes, consoles, etc.) and are the perfect match with Jepssen products , such as DigitalBox 4K, MediaBox 4K, Droid TV 4K, MicroBox 4K, SuperFast 4K and UltraFast 4K.
«Simple to install and configure»
Aesthetically very elegant, it has very small dimensions for easy installation or placement on any piece of furniture or shelf. Through the Wifi Mesh App, supplied, activation and remote management is guided and automated.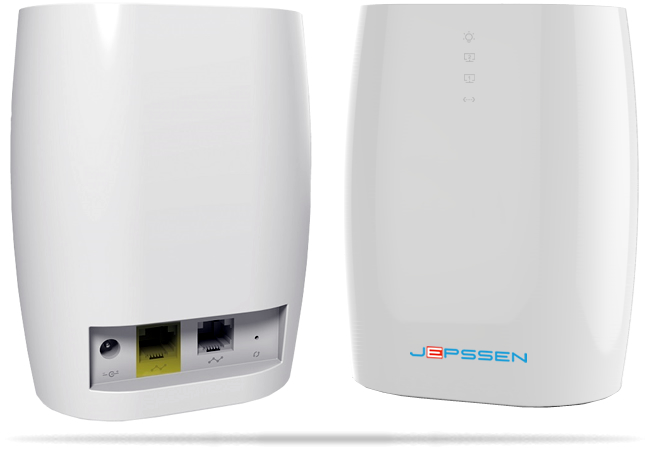 «Remote management»
By installing the App on a remote device (computer, smartphone, tablet PC, etc.) it is possible to manage the WiFi Mesh modules wherever you are, to check and monitor access to the network or to change your preferred settings.
«Safe access»
The WiFi Mesh modules guarantee maximum security against unauthorized access (WPA2-PSK encryption) and enable the "Parental Control" function to inhibit access during browsing to contents not suitable for minors.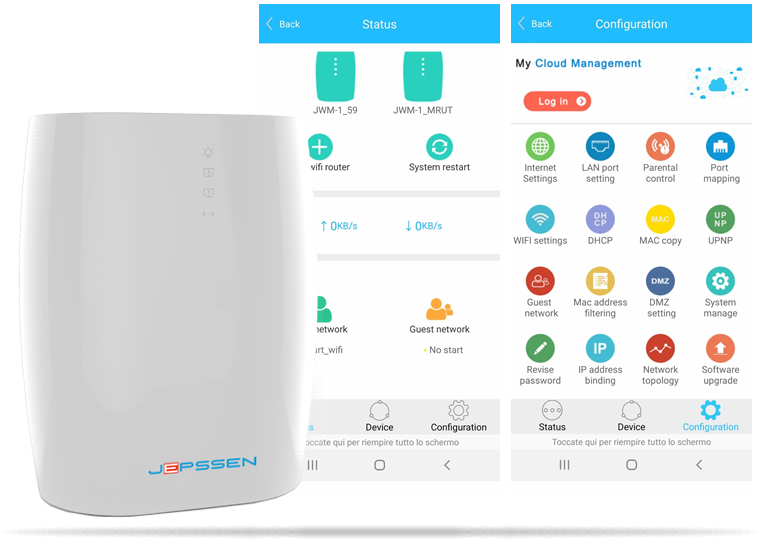 «Full compatibility»
The WiFi Mesh modules, to ensure a universal application, works on all popular operating systems Microsoft Windows 10 / 8.1 / 7 / Vista / XP / Linux / Mac / Android.
«SmartLife & WiFi Mesh: everything becomes smart»
In the home as in a company there are already countless electronic products, each with an independent functioning and different from the others, unable to "talk" to each other. Connecting SmartLife modules will become "smart". All products in the SmartLife range are WiFi-enabled and the combination with WiFi Mesh modules guarantees adequate coverage even in large or multi-storey environments.