Seeing without limits, expanding the horizont, increasing the potential perception of reality, creating new and endless virtual reality, all this, is the PAN Virtual Reality, in the VR-1 version.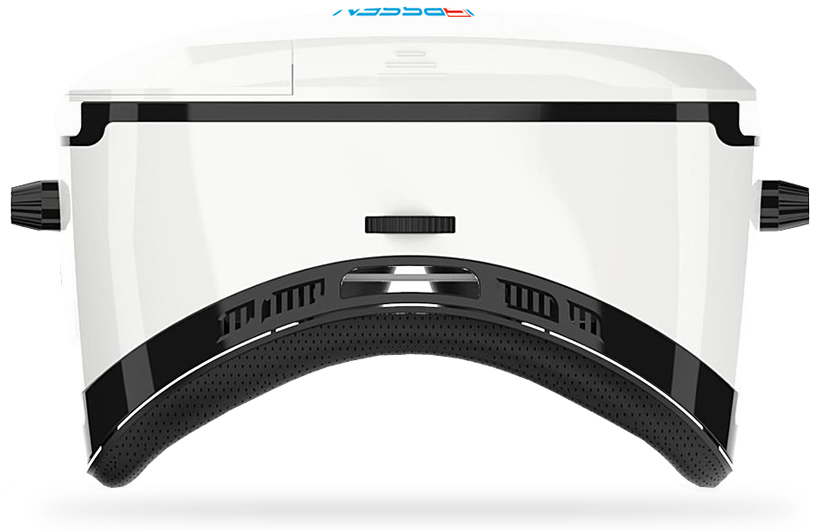 «A large three-dimensional view»
Inserting in its front slot the PAN or any smartphone/tablet, from 3.5" to 6.5", you can obtain images and video, even three-dimensional, up to 100".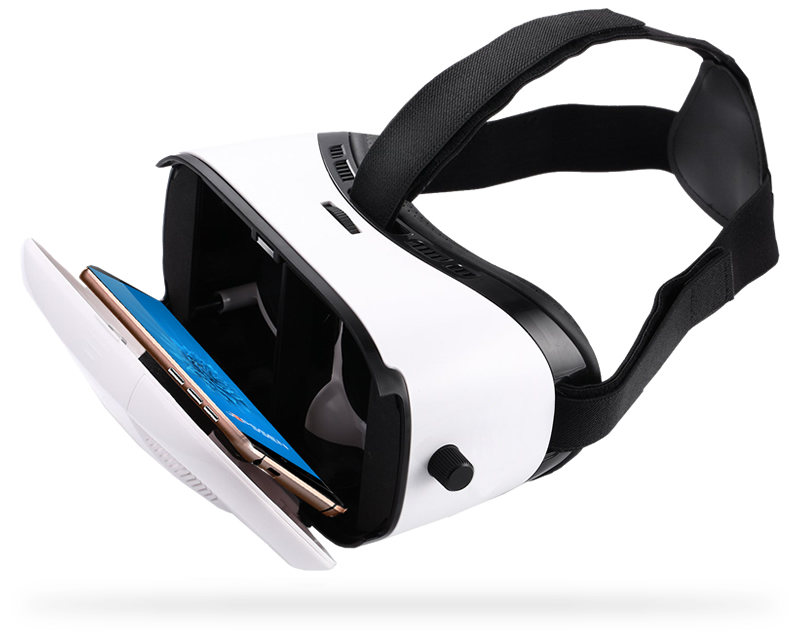 «Android OS & iOS Apps»
Installing the available App for Android on your PC or on other mobile device (every day we add new ones) you can enter in the universe of usable multimedia applications.
Pan VR is also compatible with smartphones with iOS operating system.
TV shows, movies, sports, photos, music, all at high definition up to 1080p Full HD, everything always more spectacular and exciting, with a fantastic feeling of diving into a new reality with a field of view of 100° (with any App) up to 360° (eg: Facebook 360).
Video games in 3D will offer a very exciting involvement.
The larger size of the image also makes it ideal for Internet browsing and for the Web TV viewing.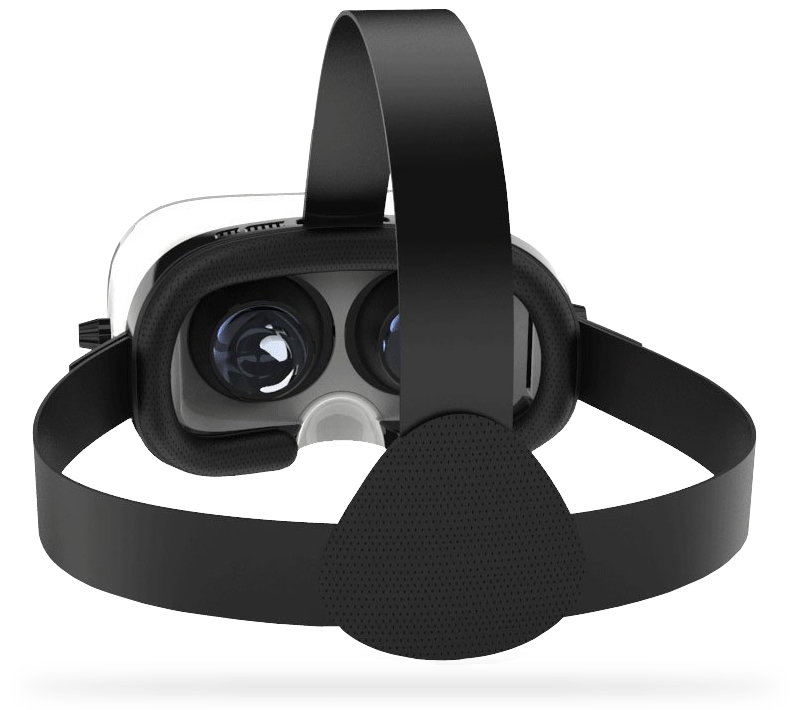 «Simple to use»
Just wear the viewer and adjust the side straps to suit it to your face.
The knobs placed in the sides of the viewer allow the adjustment, separate left and right eye, the focus and the distance of the optical lens from the pupils, allowing its use even with eyeglasses.
The quality of the optical lens (diameter 42mm), made of resin, ensures images without distortion, sharp and clear.
Removing the front panel cover of the viewer, you can use the back camera of the PAN (or of any mobile device) for functions and applications of augmented reality.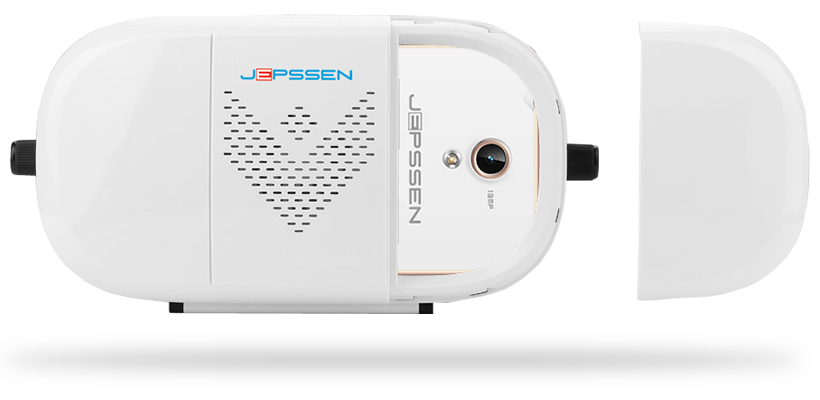 «Durable, comfortable and safe»
Made of shock-proof plastic (ABS) and lightweight (it weighs about 270gr), it reduces the possibility of damage by accidental knocks or falls and becomes comfortable even during long use.
The rear part of the viewer, at the lateral edges, made with a soft and fluffy padded leather, reduces the pressure on the face.
The air grids on the rear panel ensure proper ventilation of the mobile device placed inside the slot of the viewer.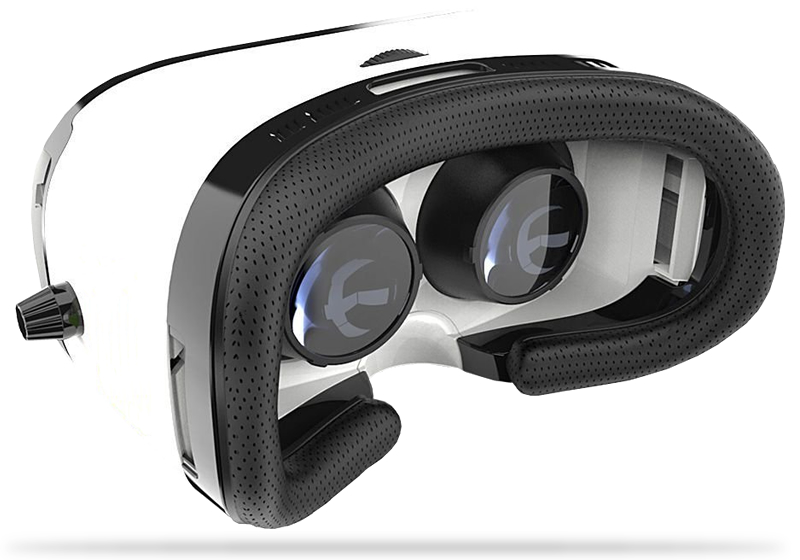 «A practical and complete remote control»
Light weight and exceptionally handy and ergonomic, complete with joystick, includes all the necessary commands to control multiple functions of the PAN VR and for using it as a gamepad.
Using the side switch you can select the use for mobile devices with Android OS or iOS.