Jepssen was one of the first industries to propose solutions for total automation and to improve the quality of life, inserting them into a broader and revolutionary concept, that of modular unitary technology, made of modular bricks that are unlimited in number, the only one that it can really guarantee a complete answer to every need.
«Smart IR Hub: all with just one universal remote control»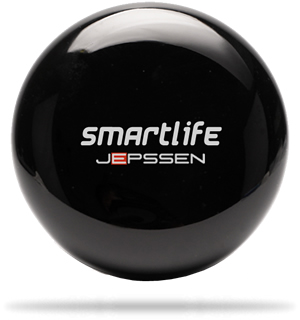 Many electronic products are remotely controlled via an infrared remote control. Each remote control is incompatible with most of them. Result: many remote controls to learn and use. With the Smart IR Hub module this problem is also eliminated and you really have a "universal" remote control, omnidirectional up to a distance of 12 meters, which replaces those of televisions, air conditioners, video recorders decoders and receivers, DVD and BluRay players, Hi-Fi systems, etc. (over 100,000 remote controls of the main brands already stored!). With the "IR Learning" function, it is possible to replace any other remote control not included in the presets.
«All with a single direction»
Each Jepssen product is ready to manage the functions of the SmartLife modules. Just install the Apps in the 4K DigitalBox, in the 4K MediaBox, in the Droid TV 4K, in the Tablet PC PAN or in the OnlyOne PC.
In this way it is possible to control from various "stations", even remotely, all the devices, modules and various connected electronic equipment.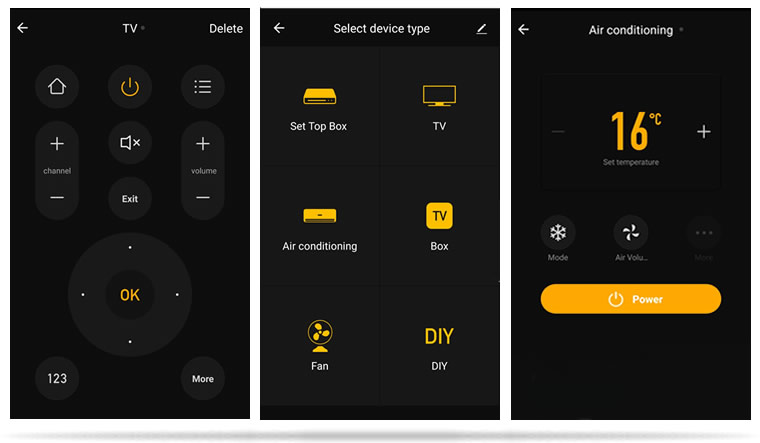 «OS Android and iOS Apps»
It is also possible to install the Apps in the various devices with Android or iOs operating system. All Jepssen products, in this way, interact with these devices (smartphones, tablets, etc.).
«All with a click or voice»
The Apps of the SmartLife modules allow an easy management of all the automation functions, just click on the various icons or menus.
Obviously the most natural way is to be able to command everything with the voice and even ask to be helped by a personal assistant. This is possible thanks to the complete compatibility with Alexa (Amazon Echo) and Assistant (Google Home). These products recognize the voices of multiple users (the components of a family unit or the staff of a company) and with the use of artificial intelligence are able to interact, dialogue and execute commands.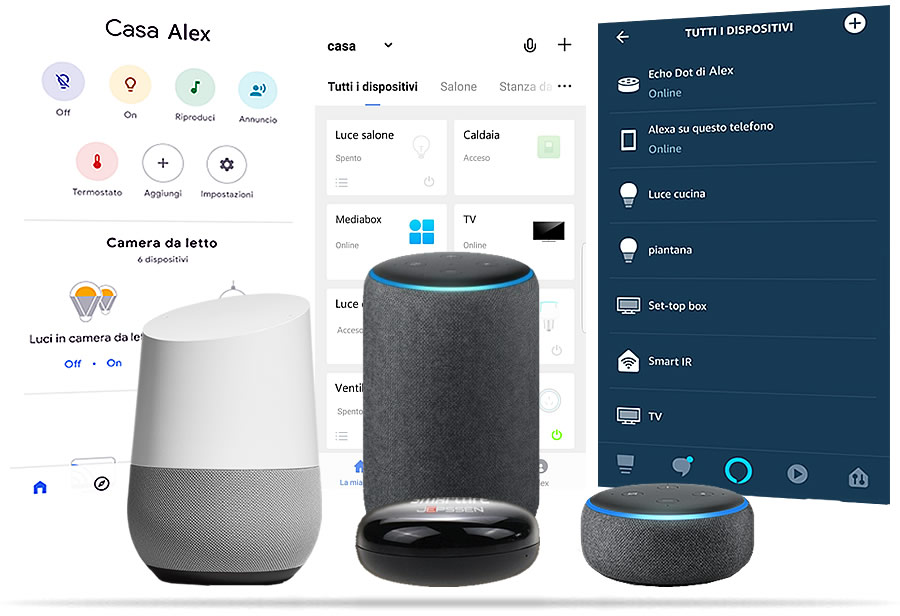 «All wireless»
The Smart IR Hub is made in WiFi standard and communicate with each other wirelessly. Through the WiFi router can be managed via the internet and from 3G/4G LTE mobile devices (PAN Tablet PC, smartphone, etc.) from anywhere in the world.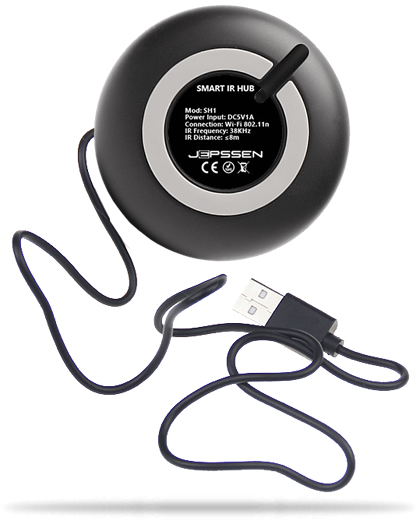 A further advantage of WiFi technology is that it is not necessary to make any changes to the pre-existing electrical system, making installation as simple as possible and reducing costs to a minimum.
«Beautiful and easy to install»
Aesthetically very elegant, it has very small dimensions for easy installation or placement on any piece of furniture or shelf. Supplied with USB cable and power supply.
«A simpler and more peaceful life»
With SmartLife modules you can really get a better quality of life because everything becomes easier, safer, more manageable, without having to have a high budget because all these Jepssen modules have a very low cost and can be integrated, from time to time in time, with the growing needs.