«A great computer»
MicroBox Office 4K, despite its small size (20.0 x 8.8 x 20.0 cm), it is really a "great computer". Top performance thanks to the use of the most powerful Intel processors available today and a "look" particularly seductive and refined, making it the ideal product for any need for processing or for any style solution.
Compatible with all new operating systems, including Windows 10 and the Apps, you can perform a multitude of functions and applications and share them with all the other devices in the network cable or wireless connection.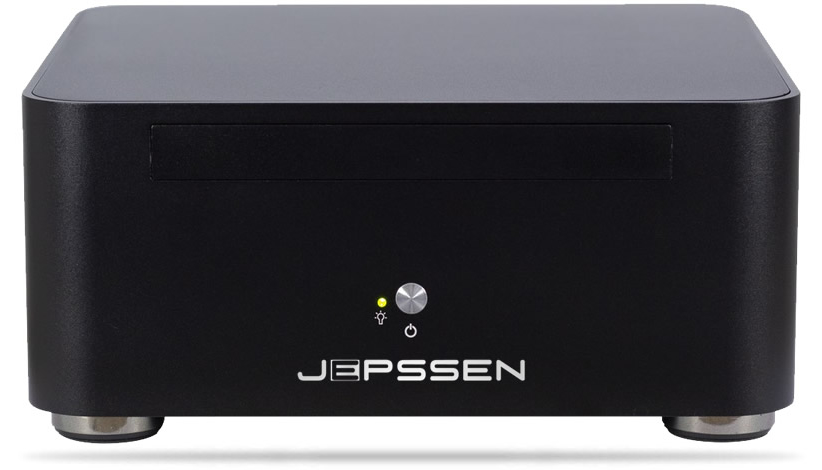 «Ultra GPU 4K»
It is equipped with a video processor "Quad-GPU" for full support to the new standard Ultra HD 4K HEVC 12bit (4096x2160 resolution). The image's quality and sharpness is absolutely the highest level obtainable nowadays.
«Fast Memory & Storage»
Equipped with 1 M.2 Slot for SSD Hard Disk up to 1TB (M.2, NVMe), 1 S-Ata Slot for Hard Disk up to 3TB (SSD, HDD) and ultra-fast memory, it combines a remarkable storage capacity with a high execution speed. The starting of the operating system and main applications will be almost instantaneous. Having the S-ATA and M.2 slots it is possible to configure it with 2 Hard Disks.
«Multimedia Player 4K H.265»
It fully supports the high definition Ultra HD in all the most popular formats (Blu-Ray, Mkv, H.264, H.265, WMV9, M2TS, Avi, DVD, MPEG1/2/4, DivX, XviD, TP, TS, Flv, etc.), it allows through the internal scaler to increase the resolution of the standard definition (SD) video and photos (ex: DVD and DivX, etc.) up to 4096x2160.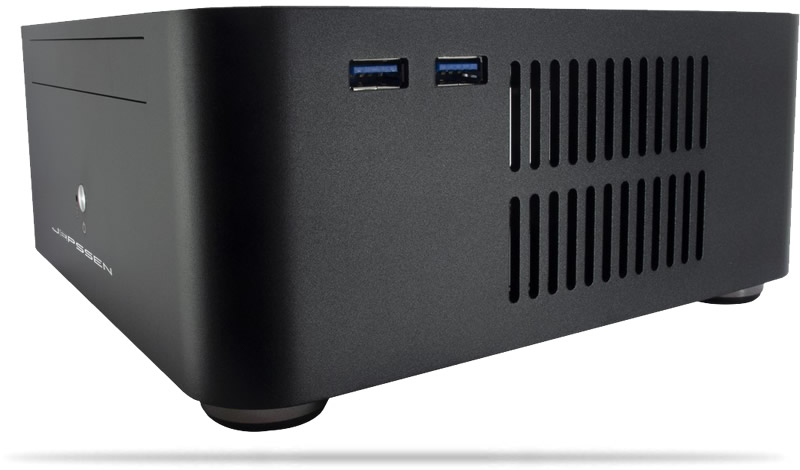 «A net for everything»
MicroBox Office 4K interacts with all the related products directly through the 1 GigaBit Lan port or wireless with 5G WLan WiFi 802.11ac Dual Band with 2 with external antenna amplified and Bluetooth 4.2 integrated modules. MicroBox Office 4K is compatible with all devices with DLNA standard.
«A net for everybody»
It's possible to use a boundless number of MicroBox Office 4K and the postings can be increased or modified with the growth or the change of the demands. To create the net is very simple and the recognition of the new postings is automatic.
«Modular technology»
MicroBox Office 4K is totally modular and configurable according to the needs and everybody can realize the version you prefer.
«Always ready»
The processing of all the functions is no cable, till a distance of 10 meters 360°, through the 2,4GHz WiFi wireless multimedia keyboard and the wireless optical mouse.

«Aluminium Mouse Pad»
Made of high quality aluminum alloy is the perfect match with the MicroBox Office 4K mouse. Beautiful and elegant, very thin (only 0.15cm), with non-slip rubber base, ensures perfect smoothness and maximum precision of mouse movements. The large surface (24.6 x 20.2 cm) allows optimal positioning of the mouse in any direction. Available in addition to the Silver color also in glossy black and gold.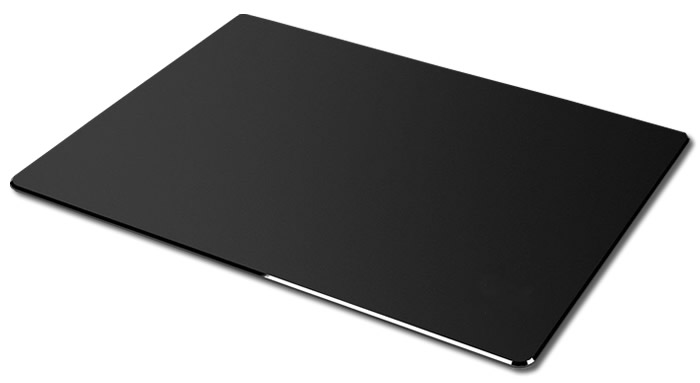 «Easy to install and use»
Many connections are provided: Microphone and Headphone, USB 3.2 ports, HDMI 2.0, DisplayPort 1.4, etc. The special ventilation and aeration and external power ensure absolute silence.