The family of accessories dedicated to PAN - Unlimited Tablet grows every day and it always enriches itself of new devices to meet all application needs, from personal or family's ones to the working's ones.
«PAN Book Wireless KeyBoard, a true laptop»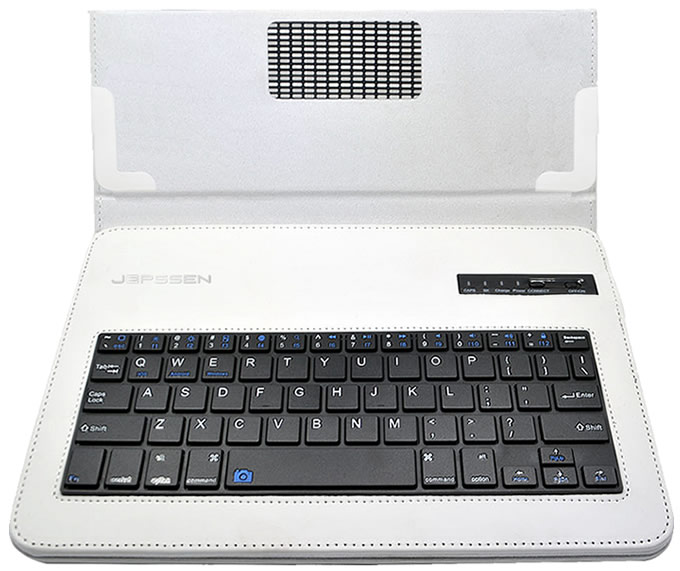 With the PAN Book Wireless Keyboard, which has the shape of a classical agenda, made of a soft and elegant "faux leather", opening it, you can have a real notebook, because, in addition to protecting the PAN from accidental bumps, incorporates a multimedia wireless keyboard 82-key (tactile membrane).
Communication between the PAN and the keyboard is wireless because it integrates Bluetooth technology.
Is possible to separate the keyboard from the PAN Book up to a distance of 10 meters 360°.
The PAN Book Wireless KeyBoard has a Lithium Ion rechargeable battery with the USB cable provided.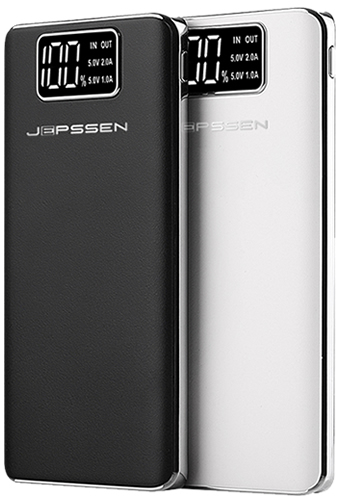 «PAN PowerBank, special reserve»
When you are unable to power or recharge the PAN via a wall outlet or when you are traveling and you want to avoid being left without sufficient autonomy, the ideal solution is the PAN PowerBank.
It has a powerful and capable lithium-ion battery (20000mAh) port, 1 USB input (5V/2A) and 2 USB output ports (5V/1A and 5V/2.1A) to reload, even simultaneously in addition to PAN, another mobile device, Led display on the front panel, Led lamps, USB cable and adapters to connect to other compatible devices (pad, smart phones, game consoles, etc.), power supply 220V wall outlet.
The PAN PowerBank is extremely small and lightweight for ease of use and transport.
«PAN Dual Car Charger, recharge on the road»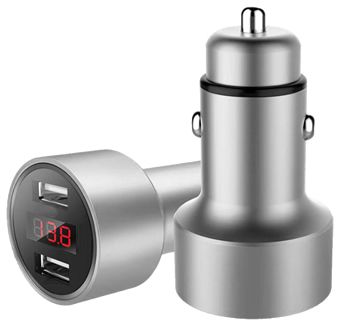 For all those who for personal needs or work, they want to be able to have the PAN always with full autonomy, it is recommended the use of PAN Dual Car Charger, an accessory that plugs into the cigarette lighter socket (12V-24V DC) and that allows you to power or recharge the PAN and, if you want, at the same time another mobile device, via the 2 USB output ports (5V/1A and 5V/2.1A).
The PAN Dual Car Charger is compatible with all mobile devices (smartphones, tablets), media players and GPS that can be powered by a USB port.
It has a protection circuit against overheating, overcurrent and overload. Charging will stop automatically when the battery is fully charged. The functions and status of use are displayed by the LED Display.

«PAN Headset, free to communicate»
To give voice commands for the functions of the phone or video conferencing and all audio functions provided for in the various apps available for the Android operating system, the solution is the use of PAN HeadSet, a Bluetooth headset, standard v4.1+EDR, with a look very stylish, extremely small (2.6x1.5x1.3 cm), lightweight (weighs about 7.9 grams) and comfortable, to allow its continued use for a long time without causing discomfort to your ear.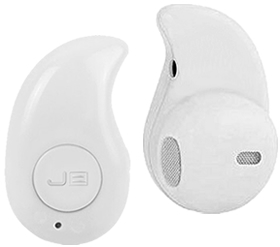 The PAN Headset is compatible with the vast majority of mobile devices (phones, pads, smartphones, tablets,notebooks, etc.) using the Bluetooth standard.
The audio quality for both reception and transmission is excellent and free of noise, also thanks to the function of suppression of wind noise. All functions of the headset are activated by a single button.
The built-in lithium polymer battery provides a talk time up to 5 hours. The standard equipment also includes a USB cable for power supply / charger.
«PAN Optical Lens Kit, everything is bigger and more defined»
To improve and extend the functionality of the integrated front or rear camera in any model of PAN or smartphone and tablet pc, the solution is the use of PAN Optical Lens Kit, composed of various interchangeable elements, which can be inserted in a special universal clip.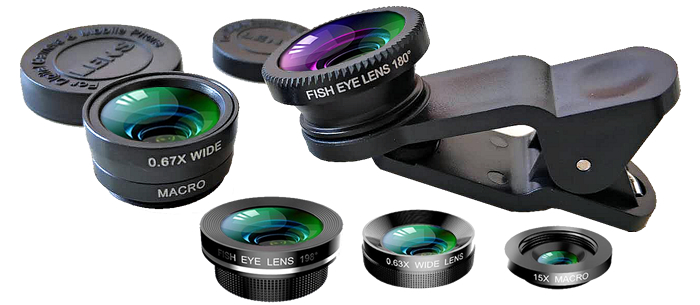 With the Macro Lens you capture video and photo details of great effect, even at a minimum distance of a few centimeters. The images are clear and well defined.
With the 180° Fish Eye Lens you can create artistic effects or highlight details by blurring the surrounding area of the image.
With the 12x TeleScope Lens, with focus adjuster, you can frame subjects up to 300 meters away, essential for shooting or photographing landscapes, sporting events, concerts and theatrical performances. It is equipped with a portable tripod with universal adapter (PAN, smartphone).

The various lenses are made of aluminum alloy and are modular and joined together (eg Wide + Macro Lens) to obtain further functionalities.
Kits include lenses, clip, lens caps and case.